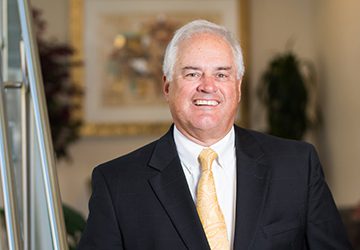 Brian J. Spero, Esq.
President & Chief Executive Officer
As CEO, Brian develops the corporate vision, strategic direction and business plan for Beacon. He is responsible for the financial and operational success of the company and maintaining strategic alliances with external stakeholders. Under his leadership, Beacon delivers a comprehensive, high-quality and cost-effective workers' compensation program. He joined Beacon in 2008 and served as General Counsel and COO before transitioning to President & CEO. Prior to Beacon, Brian practiced law for 29 years and was a founding partner of Partridge Snow & Hahn LLP. He has degrees from Colgate University and Boston College Law School.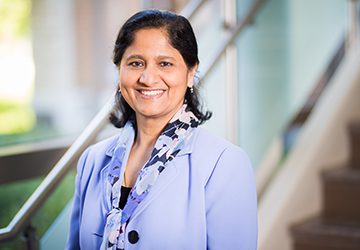 Rajani Mahadevan
Executive Vice President & Chief Operating Officer
Rajani leads all major operational areas at Beacon including underwriting, claims, premium audit, loss prevention and information systems. In her previous experience as Beacon's Vice President of Information Systems, Rajani developed a detailed understanding of enterprise business operations, organizational development, information technology, and solution delivery. Her demonstrated expertise in strategy development and execution combined with innovative, effective use of technology consistently enables Beacon to achieve company strategic goals. Rajani earned a Master of Science in Computer Science from Oakland University.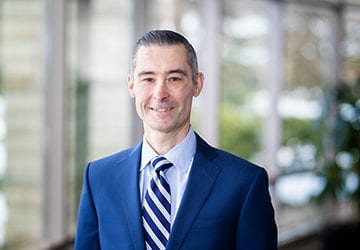 Gregg C. Tumeinski
Executive Vice President & Chief Financial Officer
Gregg develops and executes Beacon's corporate financial, strategic, and operational plan. He supervises the finance unit and provides guidance on all matters as they relate to financial reporting, forecasting, budget management, investments, and reinsurance. Gregg proactively partners with the functional leaders across the organization to enhance business performance and improve financial results. As a member of the Senior Management Team, he works to drive Beacon's corporate strategy to deliver value to both agents and policyholders. Gregg holds a Master of Science in Finance from Bentley University.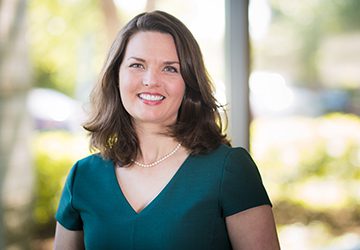 Amy C. Vitale, Esq.
Executive Vice President & Chief Legal Officer
Amy oversees Beacon's legal department and fulfillment of its mission to advise the company on corporate, regulatory and legal matters. As Chief Legal Officer, Amy provides counsel to Beacon's Board of Directors, senior management and business units, and strategizes with other members of Beacon's C-Suite to support innovative business solutions, optimize risk, and maximize growth opportunities. She develops and aligns legal and business strategies in order to build a strong corporate culture and achieve Beacon's corporate vision and goals. Before joining Beacon, Amy practiced law at Partridge Snow & Hahn LLP. She holds degrees from Providence College and The George Washington University School of Law.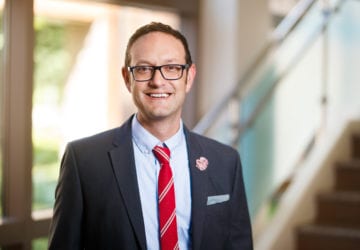 David Blair
Vice President of Claims & Loss Prevention
David oversees the full breadth of risk mitigation and management services for Beacon customers, including safety training, injury prevention, ergonomics, claims management, and managed care. His department completes over 2500 in-person service visits and trains more than 15,000 Rhode Island employees annually. With more than $350 Million in incurred value under management, David is also responsible for the end-to-end claims process, including systems, practices, and outcomes. David has over 15 years' experience in the workers' compensation insurance industry. He holds a Bachelor of Science from Ball State University and a Master of Arts from Miami University.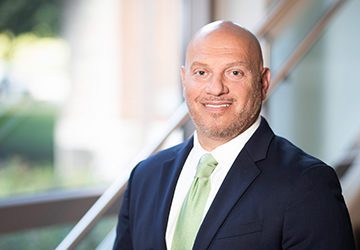 Billy Gross
Vice President of Underwriting, Agent Distribution & Premium Audit
Billy leads the underwriting, agent distribution, and premium audit divisions at Beacon to develop agent partnerships, oversee the planning and execution of all agency activities and initiatives, expand Beacon's products and services with core competencies in national business leadership, strategic planning, sales strategy, innovation, and coaching. Billy has held leadership roles at regional insurance agencies, as well as national insurance carriers, and holds a Masters in Business Administration from the University of Hartford, a Bachelor of Science from Slippery Rock University, and is pursuing Transformational Certification from the University of Maryland.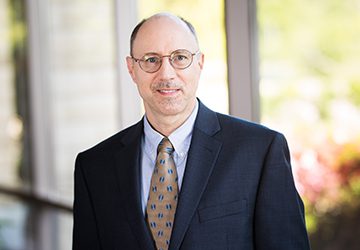 James W. Moody
Vice President of Information Systems
Jim manages all aspects of information technology at Beacon including systems operations, project delivery, and security. Jim works with Beacon's IT management team to develop and execute a roadmap that ensures Beacon's IT department continues to introduce technology solutions that maximize business value, improve customer service, and enable operational efficiencies. He also oversees safety, security, and the facility and shared operational services. Jim joined Beacon in 2005 to lead the application development team through a modernization of its legacy application portfolio. He holds a Bachelor of Science in Management Information Systems from the University of Rhode Island.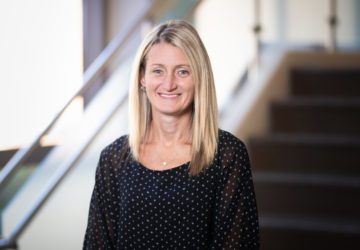 Shannon Broadbent
Vice President of Human Resources
Shannon directs the human resources department by leading efforts on talent development, recruitment and staffing, benefits, compensation, employee relations, performance management and payroll. Shannon oversees employee relations of all areas of the company and ensures that they are being managed according to the organization's standards. She is passionate about workplace culture, employee well-being and fostering a healthy, safe work environment for all employees. Shannon holds a Master of Science in Human Resource Development from Villanova University and BS in Human Resource Management from Rhode Island College.
Theresa J. Keegan
Assistant Vice President of Underwriting & Premium Audit
Theresa manages and directs activities for the underwriting and premium audit departments and assists with the management of agency relationships and partnerships. She helps develop and implement the department policies and procedures, and the business strategies that contribute to the company's financial goals. Theresa has over 30 years of experience in the insurance industry with both an insurance company and insurance broker background. She holds a Bachelor of Arts in Mathematics from Rhode Island College.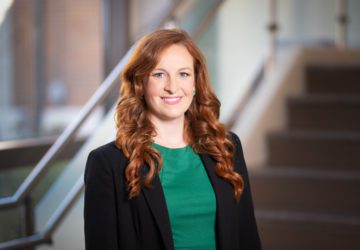 Michelle N. Pelletier
Assistant Vice President of Marketing & Communications
Michelle leads the marketing and communications department at Beacon Mutual. She directs the overall brand strategy for the company including marketing, advertising, digital media, social media, corporate communications, and public relations. Michelle also manages all external cultivation events for agents and policyholders to develop meaningful relationships with stakeholders. She has over a decade of experience in marketing and communications and holds a Bachelor in Communications and Music from the University of Rhode Island.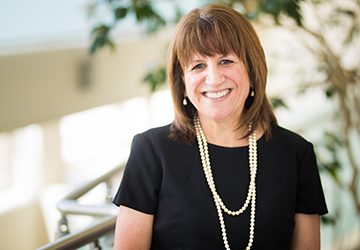 Pamela L. Alarie
Human Resources Executive Advisor
Pam partners with Beacon executives and the Board to oversee development and execution of strategies in relation to leadership and talent development, recruitment and staffing, benefits, compensation, employee relations and performance management. Pam engages with numerous professional development and employee wellness organizations in Rhode Island. Pam holds a Bachelor of Business Communications from the University of Rhode Island.